Rocket Music Player
An Ideal Music Maker
Being able to listen to music that you really like when you want is becoming more and more important. It does not matter how good the singer or group are, if the item that is being used to play their music is not good, then it will spoil the experience. Everyone will have the feature that is most important to them but with the Rocket Music Player there are plenty to please you.
Having songs in the right order will make the experience even better. The problems start when you cannot have the order the way you want it. Here there are plenty of choices when it comes to setting out the playlist. You can set them out by album, artist, composer, song or genre. As you don't know what you will feel like listening to each day, then you can always see what is available. Once the displays have been set up them you are always going to find what you want.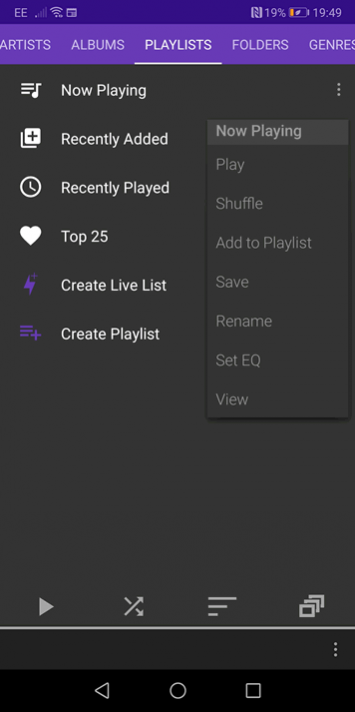 Finding the songs that you want will be easy as there is a search function. In exactly the same way that the songs can be categorized, they can be searched for. While this may not seem like a big deal at the beginning, the more songs that are stored, the more pleased you will be that there is an easy way to sort them.
When setting up, there are more than 30 themes that you can choose from. Lyrics are embedded, and the songs can be played in a wide range of formats including mp3, mp4, tta, wav, and wma to name but a few.
Although you can obviously only listen to one song at a time there is the option to select a group of songs. These can be set up as a play list and once you select the list, all of them will be played.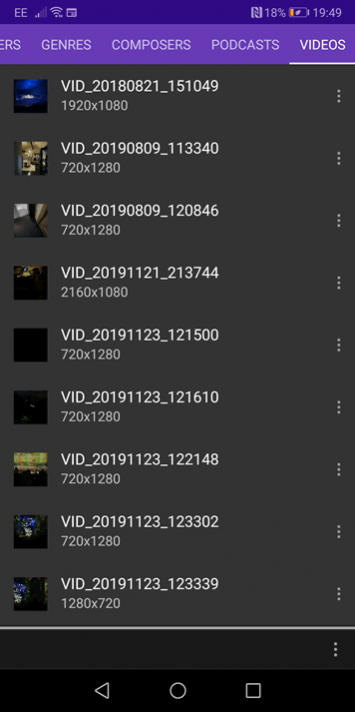 Across the top of the screen of the music player there are all the sections that you could want. As you click on the link, the page opens and they are all easy to use. Playlist is going to be the one that is used more than others and again you can see some of the songs that are playing and the ones that you have just added. If you enjoyed a list, then go to recently played and you can listen to it all over again. For when you don't want to be searching for tracks, you can set up a list of your top 25 and even create a live list and playlists.
If you are bored with the specific artist, then shuffle the tracks and hear a wide variety. Even once a playlist has been set up, it does not mean that you cannot add another track to it. You can rename the lists if new tracks have altered the set up and once saved, the tracks are not going to be lost.
As well as just listening to songs, you can add videos. There will be a thumbnail next to each one, so you can easily tell which ones you are selecting. There are also podcasts that you can watch when there is the time. It really is an all-round music player.
Features
Sleep time
Scrobbling support
Chromecast support
Custom lock screen
Android auto support
10 band graphic equaliser
Conclusion
Once set up, there will never be a time when you cannot listen to the music that you like. You can also watch videos and as it is easy to set out, time won't be wasted while you are looking for what you want. The music player has many features that will help you to make the most of the tunes you enjoy.
---
Add a review
Tell us your experience with
Rocket Music Player
RELATED PROGRAMS
Our Recommendations
---
---
---
---